Art Discovery Tours 9:00 or 3:00 & Esplanade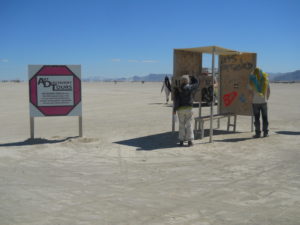 Art Car Bus Stops a portal to adventure.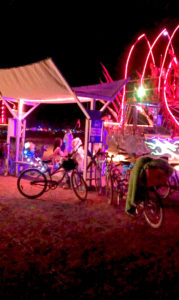 One wild night on the playa 2013 White party.
Art Car Bus Stop and the Pyramid of Boom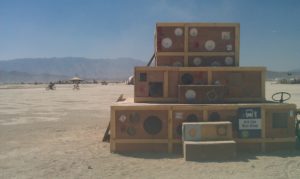 Each Art Car Bus Stop is a time and site specific installation.
Art car Bus Stops are a proud partner of mobility camp  for 2018 
From the dust and the darkness you can find us.